"DESCRIPTION"

Interisfeer during the renovation of home was to increase the area in the most possible way.  A cozy atmosphere created with using of waterfireplace. You can even adjust yours hand into the fire.
HOME RENOVATION, MORE LIGHT THROUGH SLIDING FILL AND EXTRA WINDOW BEFORE AND AFTER IN COLLABORATION WITH @BUDGETINTERIEURSTYLING
"DESCRIPTION Interisfeer had the option of styling a Een sfeer & warmte gecreeerd van openhaard met waterdamp. Daar kun je je handen voor in het vuur steken.
"DESCRIPTION

Interisfeer during the bathroom makeover was to increase the area in the most possible way. In addition, she was looking for eco-friendly and practical solutions, such as changing the radiator to underfloor heating and replacing the bath with a shower cabin.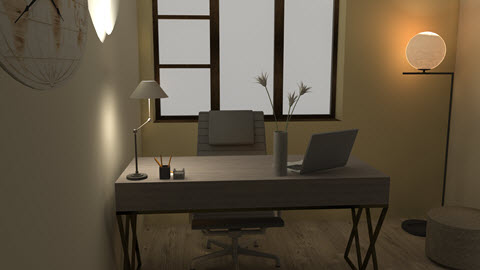 "DESCRIPTION

The current pandemic situation has compressed many of us to work remotely from home. 

Interisfeer made that working from home can be a pleasure. 

It was just to design the interior in a different way and create the right workplace that meets the requirements of comfort, peace and concentration.
BATHROOM WITH OWN WELLNESS
DESCRIPTION OF PROJECT RESTYLE A STORE

Interisfeer helped to makeover a well-known Dutch retail chain. An impression of this can be seen in the photos below.

Turning viewers into buyers: This is the main consideration when restyling a store. When I was allowed to take care of the restyling of some branches of a well-known Dutch retail chain, it was about putting the right items in the right place at the right time of year. The intention was to give these stores a new look, based on themes such as color, lighting and experience.
EXPOSITION STYLING WINTER 20/21
THE outdoor EXPOSITION STYLING DURING Covid-19
DESCRIPTION OF EXHIBITION STYLING

The art is beautiful in itself and does not need so much attention to be able to present itself, yet it is important to style the environment in the right style so that a whole is created. This time Interisfeer has been able to add its starting points to this exhibition, in order to make art even more attractive for visitors in a natural way.
THE ART DAYS – EXPOSITION STYLING
DESCRIPTION OF THE EXHIBITION STYLING OF THE ART10 DAYS IN BERGEN

The art is beautiful in itself and does not need much extra attention. Nevertheless, it is important to style the environment in such a way that one whole is created. Interisfeer has tried to turn art and interiors into a uniform whole. 

The exhibition took place in a garage. After the installation by Interisfeer, the original function of the room can no longer be recognized.
DESCRIPTION OF SINGLE-FAMILY HOUSE

For this single-family house Interisfeer has made a plan entirely in accordance with the information and wishes of the customer. Marieke, a nurse, likes to read in her spare time, preferably by fireplace. Her husband Wouter is a salesman by profession and has a passion for cooking. They also want to make their house cozy for their two children, a 12-year-old girl (Anneke) and a 16-year-old boy (Piet). 

I split the space at the entrance in half, creating extra storage space (for kitchen supplies, etc.). From the largest open space I made the kitchen, with a dining area that connects to the living room. In line with the countertop, I made a seating area for two people. From this point you can not only look into the kitchen (nice for the children if they want to see their father, if he is cooking) but also the living room (with a view of the open hard). 

The largest sleeping area I have asymmetrically divided in two: a master bedroom and a bathroom. To create enough space for a shower in the bathroom, I came up with a playful partition. From the bedroom family this is a (high) cupboard wall. Next to the master bedroom there is a separate bathroom, because in the morning in rush hour everyone wants to use a shower room at the same time. I used the other two small rooms as children's rooms, with the same layout. The project is executed in light natural colours using sustainable materials.
APARTMENT LAYOUT AND DÉCOR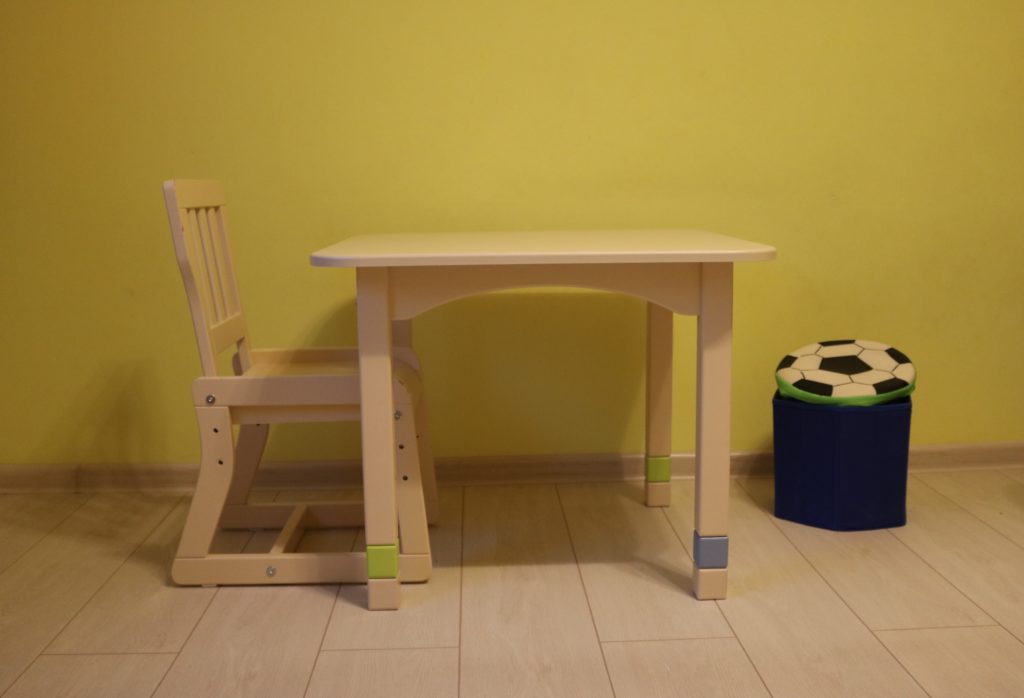 DESCRIPTION OF PROJECT BABY ROOM

It is important to give a child their own space in which they feel comfortable and safe. From birth, a child uses his senses, often in a different way than we do as adults. Initially, children can't distinguish colors well, but they do use their hearing and their feelings. I always strive to create a space that can also be used well later. Of course, small adjustments are always needed later (other bed, furniture, more closet space).

In addition to a warm atmosphere and a safe feeling, it is quite possible to create a playful effect, through a conscious use of color and light. In his own domain, the child must be able to develop, but there must also be room for play and creativity. For example, it is beautiful if a child can draw or paint on the wall. The interior designer knows the possibilities to realize this, without the wall being marred or damaged.